Dental Crowns
At St. Laurent Dental Centre, our Ottawa dentists use dental crowns to address significant tooth damage and prevent further deterioration of the tooth.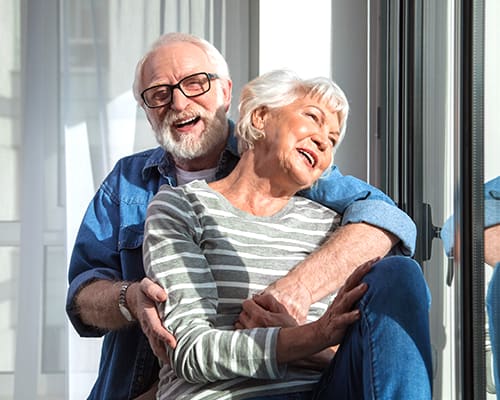 What is a Dental Crown?
Dental crowns are hollow, artificial teeth that are placed over a decayed or damaged tooth to restore its original shape, size and colour.
Crowns are a natural looking way to improve the strength, function and appearance of a broken tooth that may otherwise be lost.
Dental crowns are very strong and can be made from a number of materials, including porcelain and metal. They look and function like natural teeth, and if cared for properly, can last 10 years or longer.
How Dental Crowns Work
Dental crowns can be used to repair a damaged tooth, attach bridges, cover dental implants or for cosmetic reasons, such as to lighten a discoloured tooth. Your dentist may also use a dental crown to restore a tooth after another dental procedure like a root canal.
If you have a tooth that is extensively damaged or decayed, your dentist can carefully remove the damaged areas then use a dental crown to restore the tooth. 
The Crown Procedure
Placing a dental crown requires two appointments at our dental office. At your first appointment, your dentist will take an impression of the tooth which will be used to create a custom crown. At that time you may be fitted with a temporary crown while your crown is being made.
Once your crown is ready, you will return for a second appointment where your crown will be placed and sculpted to allow your bite and jaw movements to function normally.